Music videos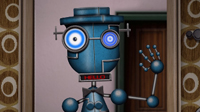 Windmill - Tokyo Moon
2008 - Mark Nute - 3:50
Made for Windmill at Melodic Records.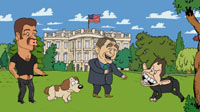 George Michael - Shoot The Dog
2002 - 2DTV Ltd - 5:30
A music video for the world famous pop star produced in under three weeks. With over 40 fully animated characters, including George W. Bush, Tony Blair and the Queen of England, this controversial song premiered on 2nd July 2002 on MTV:UK.