CelAction Animatic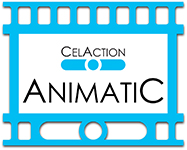 CelAction Animatic is a professional storyboarding tool that enables you to create storyboards and animatics with ease, allowing you to focus on what's most important - story.
CelAction Animatic's clean, uncluttered workspace and intuitive tools mean that you can work without distraction, and concentrate on the art, not the program. It's so easy to learn, you will be creating professional-quality storyboards within ten minutes of starting the program for the first time.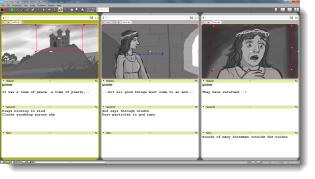 The process is simple - import the script, draw the storyboard panels, add sound, time out the animatic and make the camera moves. Then export the finished result as a movie or print it out as a PDF.
Why pay extra for tools you don't need and won't use? CelAction Animatic gives you the professional power you need and the artistic freedom you desire.