Feature films
Get Santa
2016 - Copenhagen Bombay - 80:00
Directed by Jacob Ley. Also known as "Den magiske juleæske".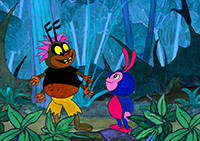 Mini & the Mozzies
2014 - Dansk Tegnefilm - 74:00
Also known as "Cykelmyggen og Minibillen", this Danish film was directed by Jannik Hastrup and Flemming Quist Møller.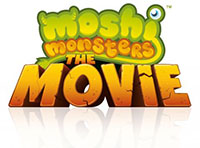 Moshi Monsters - The Movie
2013 - Mind Candy - 81:00
Made completely in the UK with the help of Spider Eye, this feature film was released worldwide on 20th December 2013.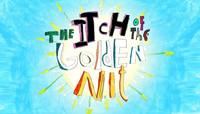 The Itch Of The Golden Nit
2011 - Aardman Animation - 30:00
Winner: Films For Children Jury Award - BAF 2011
Made in conjunction with Tate Media, this was the Tate Movie Project, created using ideas and drawings from thousands of school children throughout the United Kingdom.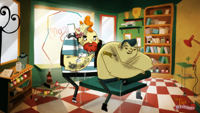 Tigers & Tattoos
2010 - Copenhagen Bombay - 45:00
Winner: Audience Award - LUCAS 2011
Also known as Tigre og Tatoveringer, this film is directed by Karla von Bengtson.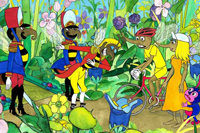 A Tale Of Two Mozzies
2007 - Dansk Tegnefilm - 75:00
Winner: Audience Award - Kristiansand International Children's Film Festival 2008
Winner: Special Mention - Athens Olympia International Film Festival For Children 2008
Directed by Jannik Hastrup and Flemming Quist Møller, this Danish film is also known as Cykelmyggen og Dansemyggen.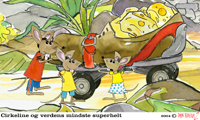 Cirkeline Og Verdens Mindste Superhelt
2004 - Dansk Tegnefilm - 80:00
This is the first feature film to be totally animated with CelAction2D. Directed by Jannik Hastrup, this was released in Denmark on 10th December 2004.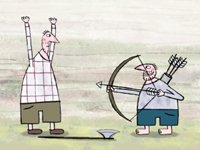 Winter Days
2003 - Imagica Japan - 1:40
Winner: Animation Grand Prize - Japan Media Arts Festival 2003
Mark Baker has animated a short sequence for the film "Winter Days". Animators from around the world have interpreted the 36 linked verses contained in Matsuo Basho's poem "Fuyu No Hi".