Courses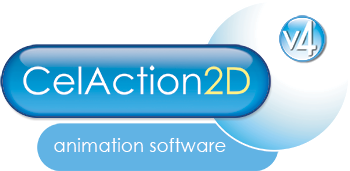 CelAction2D skills are very in-demand at the moment. Whether you want to get a job in the industry or just create your own animations, we have two options to get you up-and-running as soon as possible.
Both are professionally-made courses designed to teach you the fundamentals of working in CelAction2D, so that you're working in the most efficient way, while still allowing you to make the most of your creativity.
Now there's no more searching across the internet for the tutorials you need - this is a one-stop-shop.
Your CelAction2D adventure starts here!
Learn CelAction2D in 24 hours!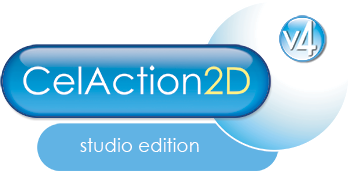 CelAction2D Quickstart self-study course for only $125
£100 GBP / €115 EUR / $170 CAD / $185 AUD
Based on our 3-day course that has been successfully training professional animators for years.
What you get:
Over 6 hours of professionally-produced tutorial videos created by animators working in the industry - our "Production-ready" course
Sample files to accompany the tutorials
Our unique Template Actor - a bipedal rig complete with included poses and movements that you can edit for your own work
Extra video tutorials to show you the best way of working with Template Actors
One month access to CelAction2D Studio Edition
A voucher* for the cost of the course to be used against future rental of CelAction2D Studio Edition - effectively making the course free when you continue to rent CelAction2D!
Want to see what the course is like? Check out this
Walk Cycle tutorial
, adapted from one of the course lessons.
*The voucher cannot be transferred to anyone else and must be used within 12 months. It cannot be transferred to cash, it is only a discount against a future spend on CelAction2D Studio Edition rental. For new clients only, and only one per client. For full terms and conditions contact us.
Contact us at
info@celaction.com
to enrol in the CelAction2D Quickstart course.
CelAction Tutors

One-to-one training from professional animators
You can find one-to-one training at
CelAction Tutors
, with an animation course including over 10 hours of tutorial videos, sample files and two months access to CelAction2D Studio Edition. The tutorials are different to the ones you get with the Production-ready course (shown above) plus you get 4 hours of personal training over Zoom.
CelAction Tutors is not affiliated with CelAction Ltd, but is an authorised CelAction2D training centre and has our full support.