CelAction2D system requirements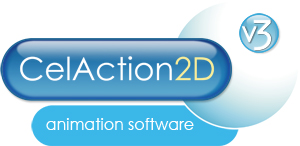 CelAction2D runs on Windows 7, Windows 8 and Windows 10 in both 32-bit and 64-bit versions (where applicable). For production work we recommend 64-bit versions of Windows 10.
Note that Windows RT is a different operating system entirely from Windows 8. Windows 10 on ARM is also not supported.
Recommended
Intel i7
Windows 10 Professional
16 GB RAM
Graphics card supporting 1920 x 1080 True colour (32-bit)
Sound card and speakers/headphones
Compatible pointing device (mouse or pen)
At least one free USB slot