CelAction2D latest version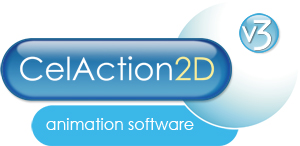 CelAction2D version 3 brings more power, more flexibility and more speed than ever before. With more than 1000 new features and improvements over version 2, this is the best version of CelAction2D yet.
All our development is inspired by suggestions from real users working on real productions, and over 10 years of development has made our software efficient in deep ways that aren't always immediately apparent.